ED700
Sales Literature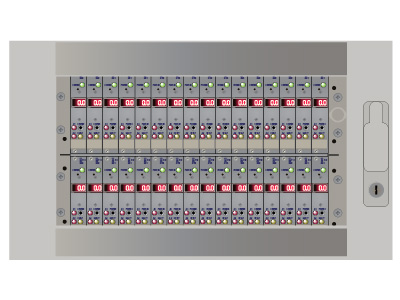 In constant production since 1985 the well proven ED700 system provides an economic solution to many alarm and detection problems in both industrial and marine applications. Custom build capability, Ease of installation, maintainence, servicing and full type approval provides major savings.
The standard alarm functions are complemented by a range of zener barriers, custom built power supplies with long battery backup times, relays and shutdown functions (ESD)
individually tailored to customers needs which allow often unique solutions to long standing problems. Suitable for Industrial or Marine applications, either Hazardous Area or Safe Area, the ED700 is a totally flexible system custom built to your exact requirements.